Your charitable gift makes it possible for the Bangor Symphony Orchestra to fulfill its mission: to provide our Maine audiences with powerful, enriching, and diverse musical experiences and educational programs year after year, since 1896.
There are many ways to give:
Call the Development Director at 207.942.5555 ext.2
Mail checks payable to the Bangor Symphony Orchestra to P.O. Box 1441, Bangor, ME 04402-1441
For more information about making gifts to our endowment, bequests, gifts of appreciated securities, charitable remainder trusts, gifts of life insurance, matching gifts, or corporate giving, please call the Development Director at 207.942.5555 today or follow one of the links below.
You make it happen!
Because ticket sales only cover 40% of our annual budget, we count on donors like you to help raise the rest. Thank you so much for your support!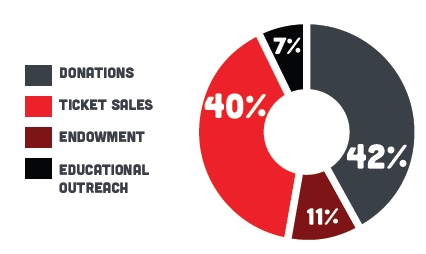 Gifts of $50 and above are listed in the following season's program book. Gifts made to the BSO are tax deductible to the fullest extent allowed by law. Our fiscal year is July 1 – June 30.
A Trusted Organization
The Bangor Symphony Orchestra prides itself of being careful fiscal stewards of your contribution. With a 4-star rating from Charity Navigator and a Platinum Transparency Rating from GuideStar, you don't have to take our word for it.
Charity Navigator | Ratings and Resources