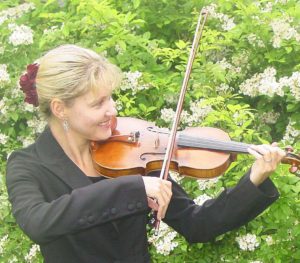 Sascha Zaburdaeva Lorimer | Prelude String Orchestra and Philharmonic Orchestra
Sascha Zaburdaeva Lorimer is a Russian born musician whose heart belongs to America. Mrs. Lorimer has become a prominent performer and conductor throughout Maine.  She conducts the Bangor Symphony Youth Orchestras, sits first violin in the Bangor Symphony Orchestra, holds the concertmaster position in the Colby College Symphony, regularly performs chamber music and is a veteran teacher of violin/viola at RDL Strings in Bangor.
Mrs. Lorimer got her first bachelor's degree in violin performance, teaching, and orchestral playing from one of  Russia's  most prestigious music schools, the Gnesin's College of Music in Moscow. Following her heart, she continued her music adventures in New York where she studied under Masao Kawasaki and Itzhak Perlman. After getting a second bachelor's degree in violin performance Sascha moved to Maine to finish her graduate studies with Anatole Wieck.
She immediately applied her passion to music here in Maine, co-founding the MSYM summer string program at the University of Maine with Dr. Wieck. Finding mentorship and support, she conducts the MSYM string orchestra and works energetically to assure that music plays a vital role in securing a peaceful and bright future for our children. Mrs. Lorimer resides in Bangor, the best place on earth, with her husband Robert Lorimer, owner of RDL Strings/Fine Violins.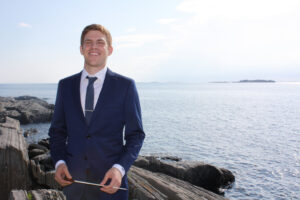 Ben David Richmond | Wind Ensemble 
Ben David Richmond is a composer, conductor, and audio engineer who is humbled to be the Instrumental Music Teacher at John Bapst Memorial High School, Music Director of the Maine Youth Orchestra, and Wind Ensemble Director of the Bangor Symphony Youth Orchestras.
As a composer, Richmond has written five symphonies, four ballets, three string quartets, and scores of other works ranging from solo to large ensemble. Recently, his work "Delirium," for violin and electronics, was choreographed by members of the New York City Ballet.
As a conductor, Richmond has worked with the Southern Maine Symphony Orchestra, the North Shore Philharmonic, the Portland Youth Symphony Orchestra, the University of Southern Maine Wind Ensemble, the University of Southern Maine Composers Ensemble, the MCI Concert Band, and the MCI Concert Choir.
As an audio engineer, Richmond has worked with the Waterville Opera House, the University of Chicago, North Park University, and has gigged with multiple Grammy award winning popular music and classical music acts.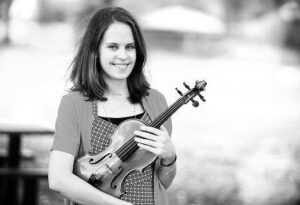 Anna Clement | Concertino Strings
Anna Clement, has maintained a private violin studio throughout her career and has spent the past ten years as a public school orchestra director in New York, Texas, and Washington.
Her orchestras in Houston, TX were consistent UIL Sweepstakes Winners, Honor State Finalists, and National Orchestra Winners in the Foundation for Music Education Mark for Excellence. Most notably, Beckendorff Junior High School Honor Orchestra was named the 2019 State Honor Orchestra Winner.
Anna graduated from Nazareth College of Rochester in 2010 with a Bachelor of Music degree in Music Education. In 2015 she completed her Master of Music in Education degree from Indiana University's the Jacobs School of Music where she studied violin and string pedagogy with Dr. Brenda Brenner and Mimi Zweig.