Bangor, Maine — On Sunday, April 8th at 3 p.m., the Bangor Symphony Orchestra will present a program featuring works by two masters: Mozart and Beethoven. The program opens with Beethoven's Symphony No. 1, and closes with Mozart's Mass in C Minor, a glorious work for orchestra and chorus. We are pleased to announce that our featured soloists in the Mozart Mass are a quartet of Maine singers, three of whom have deep Downeast roots. Take a minute to read about them below, and get your tickets here!
Katelyn Parker Bray, Soprano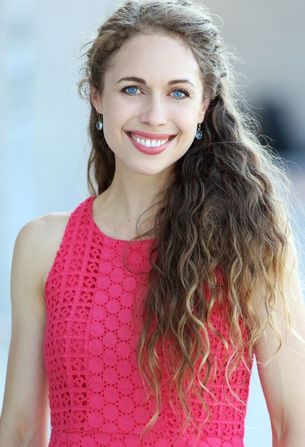 Katelyn Parker Bray, a native of Sorrento, Maine, brings an energy and excitement to the stage that has delighted audiences around the country. She earned her master's degree in Opera Performance from the Boston Conservatory. Credits at the conservatory include Zerlina in Don Giovanni, La Bergère/La Princesse in L'Enfant et les Sortilèges, Gretel in Hänsel und Gretel, and Yum-Yum in The Mikado. Katelyn performed the role of Lisette in La Rondine for the Martina Arroyo Prelude to Performance program. WQXR in NYC described her as "charming and promising in the role of Lisette." Other roles include Lucia in The Rape of Lucretia with Opera Brittenica, and Despina in Così fan tutte with both the North End Performing Arts Center in Boston and the Hawaii Performing Arts Festival. Katelyn has also performed the role Gretel in Hänsel und Gretelwith Boston MetroWest Opera. She is a frequent soloist with the Acadia Choral Society. Most recently, Katelyn performed the role of Lucy inThe Telephone with the Schoodic Arts for All Festival in Winter Harbor, Maine. Katelyn received her undergraduate degree in Vocal Performance from Oklahoma City University. Credits at O.C.U include the role of Adele in Die Fledermaus and Célie in Signor Deluso. She also sang the role of Veronique in Hotel Casablanca in a production where she was fortunate to work directly with the composer of the opera, Thomas Pasatieri. Katelyn has also been a featured soloist with the Oklahoma City Philharmonic and the Oklahoma City Chamber Choir.
Jennifer Bates, Soprano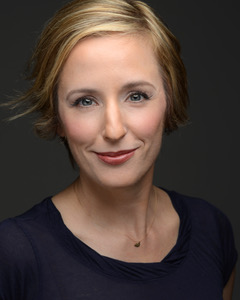 A native of Gouldsboro, Maine, soprano Jennifer Bates enjoys a multifaceted career in the opera, concert and recital worlds. Recent engagements include the role of Pepik in the NY Philharmonic production of 'The Cunning Little Vixen', multiple appearances with NY City Opera, and Zemlinsky's 'Der Zwerg' with the American Symphony Orchestra. She has been the featured soloist at the Bach Vespers Cantata Series for the past eight seasons, just steps from Lincoln Center.Highlights of previous seasons have included performances at Carnegie Hall, singing Haydn's 'Lord Nelson Mass' with the New England Symphonic Ensemble, and many European engagements, including Elgar's 'The Kingdom' with Maestro Leonard Slatkin and the Philharmonia in the prestigious Three Choirs Festival, Haydn's 'Creation' with Robert Tear at the Dartington International Summer Festival, Fauré's 'Requiem' with Sir David Willcocks at Royal Albert Hall, and Verdi's 'Requiem' at Windsor Castle.
She has also appeared with the Masterworks Chorale in Boston, the Orchestra of London and the London Pro Arte Orchestra. Her repertoire spans the gamut, ranging from Bach, Monteverdi and Couperin to the more avant-garde works of Schönberg, Eisler, and Berg.
As a recitalist, she has performed in multiple venues in the US and abroad, including a tour of Great Britain performing Britten's 'Holy Sonnets' of John Donne, and a recital at the French Embassy in Washington D.C. Ms. Bates was a Chamber Music Fellow at the Aspen Festival, and a Scholar at the Steans Institute for Singers at the Ravinia Festival in Chicago.
Joseph Cough, Tenor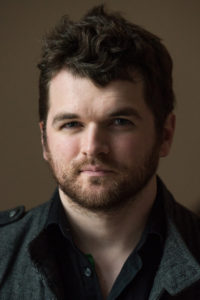 Joe Cough makes his debut with the BSO this season. A native of Bar Harbor, Maine and 'spinto tenor', he holds a B.A. in Human Ecology from the College of the Atlantic studying composition with John Cooper, and a M.M. in Vocal Performance from the University of Maine studying with Nancy Ogle. He studied and gave a lecture/recital on the vocal music of Gabriel Fauré as part of his vocal degree. While living in Southern Maine, he premiered vocal works for various Maine composers both at the University of Southern Maine and the Portland Conservatory of Music. He has performed recently as a guest soloist for the Bar Harbor Music Festival, the tenor soloist for the Acadia Choral Society performing Charpentier's Te Deum. He has also filled many partial roles for various operas, including the role of Faust in Gounod's Faust, Don Jose in Bizet's Carmen, and Pollione in Bellini's Norma. Other favorite roles that he has performed include Pastore 1 in Monteverdi's L'Orfeo, Jean Valjean in Les Misérables, and Frank Butler in Annie Get Your Gun.
Currently, he teaches full time at Midcoast Music Academy, a music school in Rockland, Maine where he instructs students not only in voice, but also guitar, piano, trumpet, songwriting and music theory. He lives with his wife and their two sons on the midcoast of Maine.
John David Adams, Bass-Baritone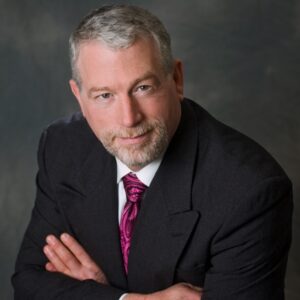 Bass-baritone John David Adams of Rockland, Maine is acclaimed for the "depth and power" of his singing and "consistently polished and graceful" performances, in repertoire ranging from Baroque masterworks to world-premier compositions.
He has appeared with instrumental and choral ensembles across the country, including the San Francisco Symphony (Handel Messiah), Berkeley Symphony (Mahler Das klagende Lied), North Shore Philharmonic (Brahms Requiem), Berkeley Lyric Opera Orchestra (Brecht/Weill Mahagonny Songspiel), Arlington Philharmonic (Amy Beach Mass in E-flat Major), Chorus Pro Musica (Mozart Requiem), Oratorio Chorale (Haydn The Seasons), Masterworks Chorale (Verdi Requiem), Bowdoin Chorus (Bach St. John Passion), and Lincoln Festival Chorus (Vaughan Williams Dona Nobis Pacem).
Highly regarded for early music performances, his repertoire includes numerous works of Bach and Handel, as well as Monteverdi, Schütz, Charpentier, Purcell, Buxtehude, Bruhns, and Telemann. He is a member of Maine's early music ensemble St. Mary Schola, and a regularly featured artist at the Blue Hill Bach, White Mountain Bach, and Portland Early Music festivals.
His diverse opera and stage credits include productions by Opera Boston (Lucrezia Borgia), San Francisco Lyric Opera (Tosca), Granite State Opera (Carmen), PORTopera (Romeo et Juliette), Apollo Opera (Cosi fan tutte), SOLO Opera (The Medium and The Telephone), New England Light Opera (Die Fledermaus), Maine State Music Theater (The Desert Song), and Heartwood Regional Theater Company (Sweeney Todd).
He studied voice and opera at the Hartt School of Music and the San Francisco Conservatory of Music, and serves on the voice faculty at Bay Chamber Concerts Music School.