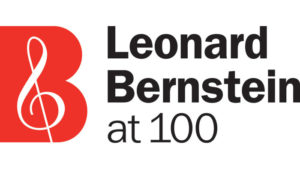 The Bangor Symphony Orchestra is pleased to participate in "Leonard Bernstein at 100," a two-year global celebration of the life and career of the 20th century cultural giant, featuring more than 2,500 events on six continents. BSO Music Director and Conductor Lucas Richman brings an important connection to our local celebration: Richman was chosen by Leonard Bernstein to tour with West Germany's Schleswig-Holstein Musik Festival Orchestra and shared the maestro's podium for concerts presented in London and Moscow. Before that, he was a student of Bernstein's during the inaugural Los Angeles Philharmonic Institute in 1982.
Offerings during the 2018-2019 Season to honor and celebrate Leonard Bernstein's legacy can be found below:
Learn more about Leonard Bernstein.