Bangor, ME — The Bangor Symphony Orchestra concludes its 126th season on Sunday, April 10th with a program featuring Italian pianist Roberto Plano in Beethoven's Piano Concerto No. 4, alongside festive works by Dvořák and Borodin led by Music Director and Conductor Lucas Richman. The season finale will also be percussionist Bernard "Billy" Miller's last performance with the orchestra, after a remarkable 65 year career.
A Career Unlike Any Other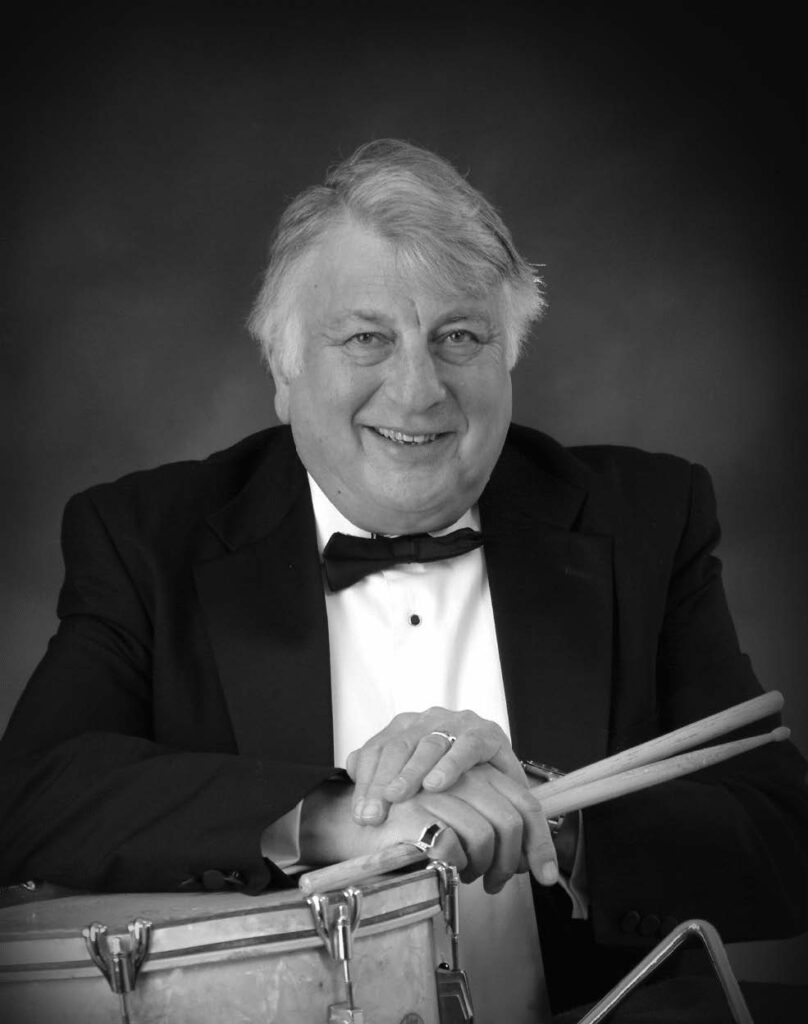 Bernard "Billy" Miller first took the stage with the Bangor Symphony Orchestra in 1957 and has  performed with seven of the BSO's ten music directors. In addition to his role as a musician, at various points he served as a board member, personnel manager, and fund-raiser for the BSO. A pharmacist by trade, Miller opened Miller Drug in his family's State Street variety store in 1957 as well. Between his commitments to the BSO, the Bangor Band, and Miller Drug, Miller is a true Bangor icon known for his generosity and spirited devotion to the community.
Music Director Lucas Richman commented,  "We are grateful for Billy's unparalleled service to the BSO and most importantly, the joy he has brought to Bangor audiences for 65 years." Richman continued, "There is no one like Billy Miller, and the orchestra will simply not be the same without him."
A Delayed Debut
Italian pianist Roberto Plano's first performance with the Bangor Symphony Orchestra was scheduled to take place in the spring of 2020, but Covid-19 had other plans. Two years later, this special debut will finally take place when Plano performs Beethoven's Piano Concerto No. 4.
After his New York recital debut, The New York Times praised Plano for "artistic maturity beyond his years" and noted his "wonderful clarity and control." Currently based in Boston, Plano is on the piano faculty at the renowned Jacobs School of Music at Indiana University and is a regular guest of the Kneisel Hall Festival in Blue Hill, Maine.
Updated Safety Protocols
For the first time this season, masks will be optional for audience members at the April 10th performance, as the BSO updates its policies in accordance with the latest guidance from the University of Maine and the CDC. Proof of vaccination or proof of a negative Covid-19 test is still required to attend.
Tickets and Information
The BSO's season finale takes place on Sunday, April 10th, 3pm at the Collins Center for the Arts and is sponsored by Eaton Peabody and Robert & Molly Nagle. A Pre-Concert Talk will be posted online at
watch.bangorsymphony.org
. Tickets and more information can be found at 
bangorsymphony.org
 or by calling the box office at 207-581-1755. Tickets start at $10 for students and $15 for general audiences; this performance will be streaming at 
watch.bangorsymphony.org
 starting on Tuesday, April 12th.