Updated 8/18/2021
The safety and security of the Bangor Symphony Orchestra's patrons, musicians, staff and volunteers has been of paramount importance since the COVID pandemic began. We continue to closely monitor city, state and federal developments to ensure that our approach is aligned with the latest health guidance.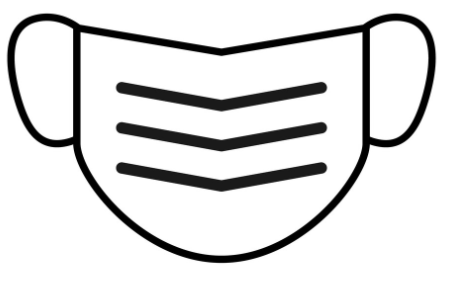 The BSO is currently implementing University of Maine guidance that now requires all audience members at the Collins Center for the Arts to wear face coverings indoors, regardless of vaccination status.
A comprehensive list of current guidance can be found by clicking here.
Other considerations:
The BSO Board of Directors and Orchestra Committee have adopted a mandatory vaccination policy for all staff, musicians, and production personnel.
We encourage all audience members to get the COVID-19 vaccine before attending in-person events. Learn more
Until further notice, concerts during the 2021-22 season will be presented without intermission and have been crafted with this in mind.
We ask that all audience members please stay home if they are not well or show any symptoms of COVID-19. All ticket holders will receive digital access to view a concert online after its live, in-person premiere.
Guidance can change rapidly; we will communicate the latest safety protocols and requirements to ticket holders before each performance.
The Bangor Symphony Orchestra, the Collins Center for the Arts, and University of Maine cannot categorically guarantee that any person entering University campuses or facilities will not contract COVID-19 or any other communicable disease and any such person must assess and accept the risks of illness or injury for themselves.