Experience YOUR symphony with special pricing!
---
For Families: The Know Your Orchestra! Voucher Program
The BSO is committed to keeping tickets affordable for families with children 18-and-under who wish to enjoy our Masterworks Concerts. The Know Your Orchestra! Voucher Program allows up to 4 children 18-and-under to attend BSO Masterworks Concerts for just $4 when accompanied by up to 2 adults, who can receive $14 tickets. Download and print a copy of the 2017-18 Voucher.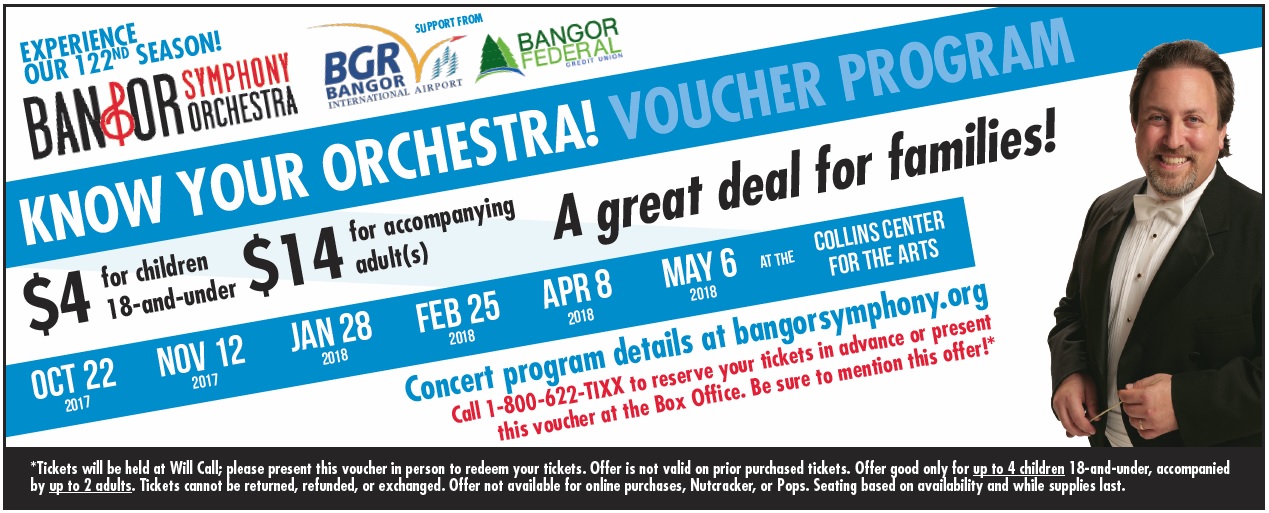 For Students: $14 to any Masterworks Concert
Students with valid ID can enjoy $14 tickets to all Masterworks Concerts, both in advance and on the day of the show. For The Nutcracker and POPS, students and youth receive $10 off regular adult prices. Season subscriptions for students/youth are also currently available! Families, be sure to check out the Know Your Orchestra! Voucher pricing below.
How to Purchase Single Tickets (On Sale September 1st)
By Phone: Call (207) 581-1755 or (800) 622-TIXX
In Person: Stop by the CCA Box Office Monday through Friday from 9:00 a.m. to 4:30 p.m.